Previous SACSW Chairs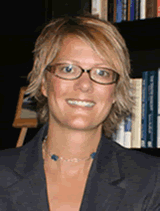 Tricia Bertram Gallant, Ph.D (2012-2014)
Bertram Gallant is the Director of the Academic Integrity Office at the University of California, San Diego. Bertram Gallant was actively involved in women's issues in higher education for many years before joining UCSD in 2006. At UCSD, she was a member (2008-2009) and Co-Chair (2009-2011) of UCSD's Committee on the Status of Women (CSW), as well as being a CSW representative to UCSD's Diversity Council (2009-2011). It was in her CSW role that she became a member of SACSW (2010-2011) before becoming Vice-Chair (2011-2012) and Chair.
Bertram Gallant was one of the "founders" of the very popular
women's leadership conference
, which has been held annually at UCSD since 2009. Bertram Gallant is editor of
Creating the Ethical Academy: A Systems Approach to Understanding Misconduct & Empowering Change in Higher Education
(Routledge, 2011) and author of "The Ethics of Workplace Bullying", a chapter in a forthcoming Routledge book entitled "Workplace Bullying in Higher Education" (Jaime Lester, George Mason University, Editor).
---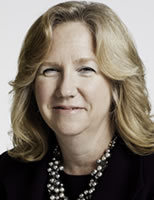 Mary Croughan (2010-2012)
Mary Croughan is Executive Director
of the Research Grants Program Office (RGPO) of the University of California, Office of the President (UCOP). She previously served as a faculty member at UC San Francisco for 23 years, serving as a Professor in the Departments of Family and Community Medicine; Obstetrics, Gynecology and Reproductive Sciences; and Epidemiology and Biostatistics. At UCSF, Dr. Croughan was actively involved in women's issues, serving on the Chancellor's Advisory Committee on the Status of Women (including serving as Vice Chair and Chair), writing policies on parental leave, studying gender equity issues, and developing the faculty mentoring program for the UCSF campus. She served as Vice Chair and Chair of the UC systemwide Academic Senate from 2007-2009, representing the faculty of the entire University of California to the President and the Board of Regents.
Since coming to UCOP in 2010, Dr. Croughan served as Chair of the Systemwide Advisory Committee on the Status of Women (SACSW) from 2010-2012. Under Dr. Croughan's leadership, SACSW developed back-up care services for all UC employees, improved career development opportunities, and improved lactation accommodation facilities and policies.
---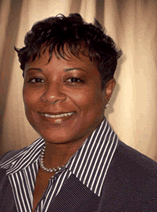 Linda Morris Williams was appointed Associate Chancellor for the University of California, Berkeley on May 1, 2008. As a Senior Advisor to the Chancellor and a member of the Cabinet, Williams serves as a lead strategist and has a broad level of authority to represent the Campus with constituencies such as faculty, senate committee chairs, senior administrators, other UC locations, Office of the President, public agencies and the community. Williams has administrative oversight for numerous offices including the offices of Government & Community Relations, Audit and Advisory Services, and the Staff Ombuds Office. Williams also serves as the campus Chief Ethics, Risk and Compliance Officer and has responsibility for oversight and coordination of the campus' ethics and compliance requirements through the newly established Office of Ethics, Risk and Compliance Services.
In addition, Williams serves as the Berkeley campus' Locally Designated Official under the Whistleblower Policy and the Campus Information Practices Coordinator.
Prior to joining the Berkeley campus, Williams served as Associate President for the University of California Office of the President from 2003-2008.