About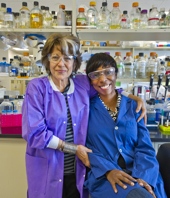 SACSW is an advisory committee to the President of the University of California. It was established in May of 2008 by President Dynes as an outgrowth of the "Creating Change Initiative" in an effort to address the career advancement of women employees at UC. Membership includes one faculty member and one staff employee from each location appointed by the Chancellor/Lab Director/VP AN&R.
The Systemwide Advisory Committee on the Status of Women exists to:
Examine issues regarding the status of UC women staff, students, and faculty;
Analyze existing policies, procedures, and/or programs that affect those issues;
Identify model programs or activities and support systemwide implementation;
Recommend to the President necessary changes to improve the status of UC women; and,
Serve as the coordinating body for all University locations on status of women issues.