SACSW Leadership
Chair (2016-2018)
Elizabeth Ozer
Elizabeth Ozer is Professor of Pediatrics at UCSF, Co-Director of Research Training in Adolescent & Young Adult Medicine, and Director of Research & Evaluation for the Office of Diversity and Outreach at UCSF. Dr. Ozer is a psychologist whose research has focused primarily on the health of adolescents, young adults, and women. She has served as either Principal Investigator or Co-Investigator of multiple U.S. federally funded grants focused on decreasing adolescent risky behavior through improving the care provided by the health care system and the primary care provider. This research has tested models for increasing the screening and counseling of adolescents in primary care as well as evaluated the effect of provider screening and counseling on adolescent behavior across multiple health risk areas. Recent Agency for Healthcare Research and Quality (AHRQ) and National Science Foundation funded research has explored ways that technology can be incorporated into successful models of prevention for teenagers, with a current transdisciplinary collaboration with computer scientists to design, implement, and investigate a self-adaptive personalized behavior change system for adolescent preventive health (with a focus on reducing adolescent alcohol use).
Vice Chair (2014-2016)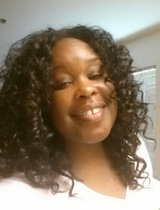 Davyda Johnson 
Davyda Johnson currently serves as the Human Resources Manager for Business & Financial Services at UC San Diego.  Since joining the University in 1999, Davyda has been a passionate employee advocate who champions staff to maximize their potential always fighting for the "underdog".  Davyda's outspoken and passionate advocacy for women and minorities inspired her to get more involved by creating a social allegiance; strengthening the "collective voice" as a catalyst for change in and around the campus community.
As a testament to her commitment in improving diversity efforts at UC San Diego, Davyda has served on following committees to include: Chancellor's Advisory Committee on the Status of Women (CSW) (2010-2013), Systemwide Advisory Committee on the Status of Women (SACSW) (2013 – present), Black Staff Association Executive Board (2010- present), UJIMA Executive Board (2012-2014), Staff Association Executive Board and member of the Chancellor's Diversity Council (2010-2013).  In 2007, Davyda was nominated for the UC San Diego Exemplary Staff Employee of the Year and was recognized as a "University Champion" at the Equal Opportunity/Affirmative Action & Diversity Awards ceremony in 2013.   Davyda holds an MBA and B.A. in Public Administration
Staff to the Committee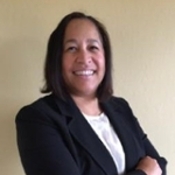 Dianna Henderson 
Dianna Henderson is Chief of Staff to the Vice President of Human Resources, Office of the President. She also has a concurrent appointment as the Systemwide Director of Human Resource Polices. Dianna has 20 years of Human Resources experience, 15 of which have been in a leadership role.
Dianna serves as the staff liaison to the Systemwide Advisory Committee on the Status of Women (SACSW) and is a member of the local chapter, PACSW.