SACSW Leadership
Chair (2014-2016)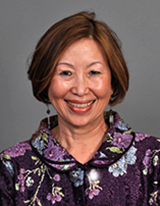 Hsiu-Zu Ho, Ph.D.
Hsiu-Zu Ho is Professor of Education and Psychology at the Gevirtz Graduate School of Education and Associate Dean of the Education Abroad Program at UC Santa Barbara. She has been a faculty member at UCSB for over 30 years and an active participant of CACSW for over a decade. 
Professor Ho's research interests are in cultural and gender variations in human development, parent involvement and student academic achievement, and international education systems. She received a 2012-13 Fulbright Senior Scholar Award to investigate father involvement in the everyday lives and education of young students in Taiwan. 

Her past cross-cultural/cross-national studies have investigated cultural and gender variations in attitudes, beliefs, and practices of parents and students as they influence academic achievement. 
Vice Chair (2014-2016)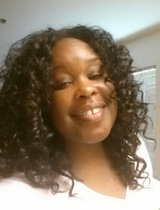 Davyda Johnson 
Davyda Johnson currently serves as the Human Resources Manager for Business & Financial Services at UC San Diego.  Since joining the University in 1999, Davyda has been a passionate employee advocate who champions staff to maximize their potential always fighting for the "underdog".  Davyda's outspoken and passionate advocacy for women and minorities inspired her to get more involved by creating a social allegiance; strengthening the "collective voice" as a catalyst for change in and around the campus community.
As a testament to her commitment in improving diversity efforts at UC San Diego, Davyda has served on following committees to include: Chancellor's Advisory Committee on the Status of Women (CSW) (2010-2013), Systemwide Advisory Committee on the Status of Women (SACSW) (2013 – present), Black Staff Association Executive Board (2010- present), UJIMA Executive Board (2012-2014), Staff Association Executive Board and member of the Chancellor's Diversity Council (2010-2013).  In 2007, Davyda was nominated for the UC San Diego Exemplary Staff Employee of the Year and was recognized as a "University Champion" at the Equal Opportunity/Affirmative Action & Diversity Awards ceremony in 2013.   Davyda holds an MBA and B.A. in Public Administration
Staff to the Committee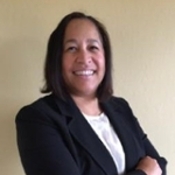 Dianna Henderson 
Dianna Henderson is Chief of Staff to the Vice President of Human Resources, Office of the President. She also has a concurrent appointment as the Systemwide Director of Human Resource Polices. Dianna has 20 years of Human Resources experience, 15 of which have been in a leadership role.
Dianna serves as the staff liaison to the Systemwide Advisory Committee on the Status of Women (SACSW) and is a member of the local chapter, PACSW.